Comic Strip Competition
The ISA Comic Strip Competition encourages pupils to create their own storyboard or cartoon as a means of exploring a topical subject. This competition is open to key stages 1-5, and there are different themes for each age group.
Comic Strip Competition 2022
This year, pupils were invited to create comic strips on the following themes:
- Key Stages 1 and 2: Zero Waste
- Key Stage 3: Healthy Eating (focused on sugar)
- Key Stages 4 and 5: Fair Trade
This competition is now closed.
Sponsored by PLAYin CHOC
PLAYin CHOC is quite possibly the kindest brand on the planet, and they are offering you the chance to win delicious treats from their range. This sustainable and ethical chocolate brand is suitable for virtually everyone, as their natural and organic recipe is a delicious combination of just cacao, coconut and vanilla! Therefore making it suitable for vegans and those with a dairy, nut, soy and gluten allergy.
For younger kids they have their popular ToyChoc boxes, with 66 animals to collect across 5 ranges. Each box comes with 2 mini chocs, a fun puzzle toy to build and a fun fact card. There is then the super smooth and creamy JustChoc Boxes for the perfect chocolate fix.
With no refined sugar, and 1/3 less sugar than most chocolates, these are a great staple to have in the cupboard at home for after school, or an excellent party favour gift. We also love that the brand is plastic-free, zero waste and 100% recyclable, so another big tick from us!
The comic strips were judged by illustrator Daniela Sosa. Daniela has illustrated several children's books including Me and McGee by Myron Uhlberg and Anabelle Sami's Agent Zaiba Investigates series. She was very impressed with all the shortlisted entries and said "Please send my congratulations and encouragement to the winners and all the participants, they did a great job!"
Congratulations to the winners, who came from: Coopersale Hall School, Rosemead Preparatory School, Bedford Greenacre Independent School, Gads Hill School, Jameah Girls Academy and Lycée International de Londres Winston Churchill.
A gallery of the winning entries can be viewed on the slides below:
Comic Strip Competition 2021 - Results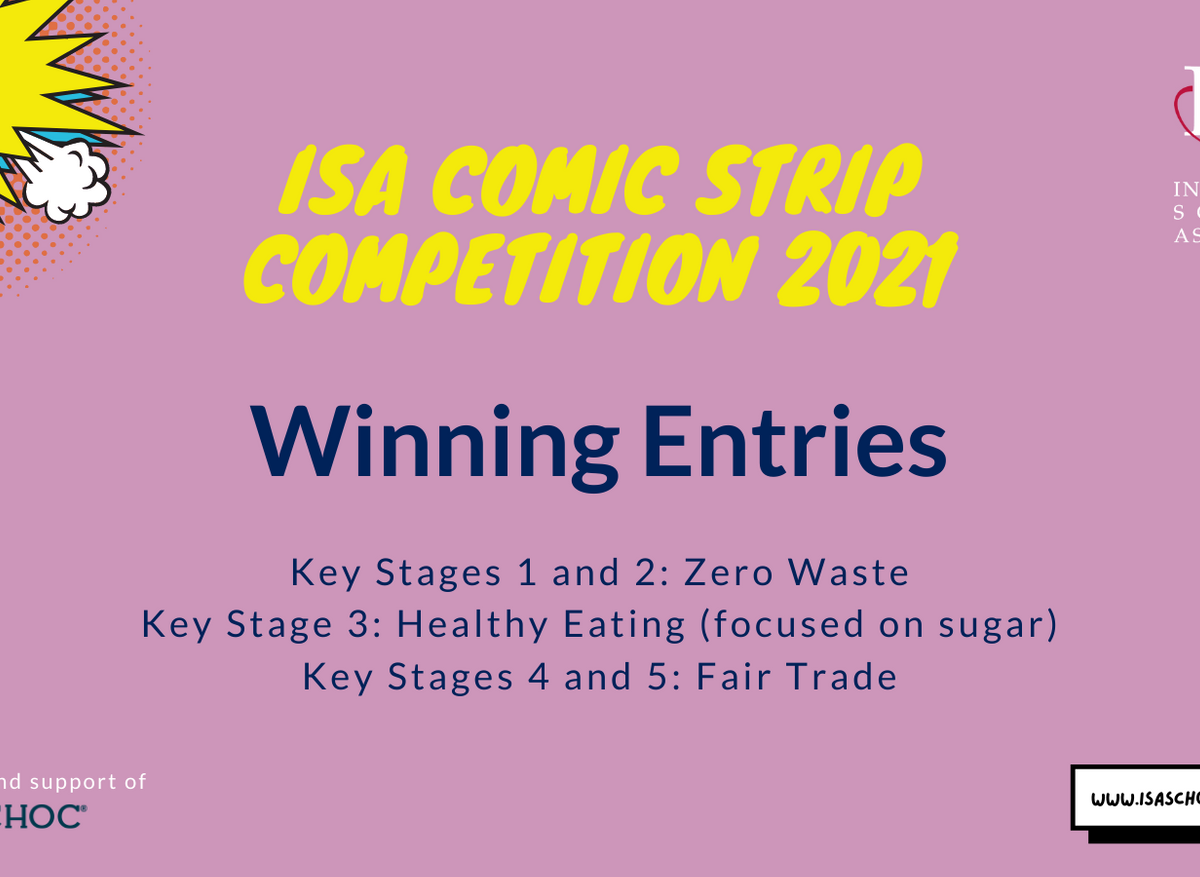 ---
If you have any queries about our competitions, please contact us at [email protected].
Only schools whose Head is a member of the ISA are eligible to enter these competitions. Please contact our membership department if you wish to make an enquiry about joining the ISA.