Dance Competition
Beyond artistic and expressive skills, dance allows students to develop social skills such as autonomy and initiative, collaborative work, perseverance and self-motivation which are all very important to learning. The ISA Dance Competition is open to KS2, KS3 and KS4/5 pupils.
Well done to all the participants in the competition this year and congratulations to the winners. Please see below the list of the results:
ISA Dance Competition 2023 - RESULTS

Supported by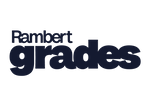 A landmark collaboration between two of the world's leading contemporary dance organisations, Rambert School and Rambert dance company, Rambert Grades offers students of all abilities and backgrounds the opportunity to develop lifelong skills and provides an empowering toolkit for teachers. The syllabus aims to broaden each dancer's experience and knowledge of dance, support them to discover new ways of moving and unleash their creative spirit. The benchmark for creative contemporary dance learning and practice, Rambert Grades is regulated by OfQual and offers qualifications across four levels from Creative Movers (age 3+) to Grade 8. If you'd like to find out more about Rambert Grades, visit rambertgrades.com or get in touch with [email protected]
If you have any queries about our competitions, please contact us at [email protected].
Only schools whose Head is a member of ISA are eligible to enter these competitions. Please contact our membership department if you wish to make an enquiry about joining ISA.