Join us at the University of Nottingham for this year's Inclusive Festival of Sport. An exciting opportunity for students with SEND at ISA Members' schools to enjoy a residential trip full of exciting sporting activities, whilst experiencing a stay in the halls of residence at the university.
The experienced inclusion team at the university will be offering a variety of fun, adapted sports in a non competitive environment, for year 6+ students. If schools wish to bring more than 15 students, schools will be split into a second group for the activities.
The festival is inclusive to all, and the facilities at the university are accessible for wheelchair users. If you have any queries around the accessibility arrangements prior to booking, then please get in touch.
Cost
£150 per person includes:
All sporting activities during day 1 and 2
Single occupancy bedroom with en-suite
Breakfast
Lunch x 2
Dinner
Parking and wi-fi
Festival t-shirt
£40 per person includes:
Day 1 or Day 2 ticket
Sporting activities
Packed lunch
Parking
Festival t-shirt
If purchasing residential tickets, please include staff members in your ticket numbers.
For more information about the event please contact ISA Sport on 01223 523619 or
[email protected]
Bookings
The booking process will ask you to purchase the total number of tickets for the event. Leading up to the event we will ask you to confirm your student details, including the age groups.
Staff expectations
You will be expected to adhere to your school's safeguarding policy and provide the required number of staff per pupil number.
In the unfortunate event that you cancel or reduce your numbers, cancellation fees will be charged in accordance with this clause. We will endeavour to re-sell your space and, if successful, any payments received for such space sold will be taken into account, based on the applied percentage, when calculating your cancellation fee. All cancellations and amendments must be confirmed to us in writing and a cancellation number obtained from the venue. On receipt of this confirmation the notice period becomes effective and excess space will be released for re-sale. Fees for cancellations/reductions in numbers are calculated as detailed below and are based on the total value of the confirmed booking.
| | |
| --- | --- |
| Period of notice given before event arrival date: | Cancellation fee: |
| 9-12 Months | 20% |
| 6-9 Months | 40% |
| 4-6 Months | 60% |
| 2-4 Months | 80% |
| 1-2 Months | 90% |
| Less than 1 Month | 100% |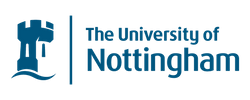 Email: [email protected]
Phone: 01799 523619
Sporting opportunities: ISA Sport Welcome Pack
Only schools whose Head is a Member with ISA are eligible to enter these competitions. Please contact our membership department to enquire about joining ISA.
Booking
Residential Ticket: £150
Day Ticket: £40
Bookings Close: 12pm Friday 24 May 2024