Public Speaking Competition
The ISA Public Speaking Competition is an opportunity for students to display their oratory skills by performing a reading or speech to an audience. KS2 students are asked to perform a poetry reading, whilst KS3-5 are challenged to write and deliver their own speech. By practicing public speaking, students can build their confidence and learn to communicate clearly.
Entries open: Tuesday 17 October 2023
Deadline for entries: Tuesday 16 January 2024
Final: Tuesday 19 March 2024, Gonville and Caius College, University of Cambridge, CB2 1TA
ISA Public Speaking Competition 2024 - Rules and Guidelines

Click here to submit your entries.
English-Speaking Union webinar and resources
Our partner for the competition this year, the English Speaking Union (ESU) offered a free webinar to all our Members schools to learn more about the new mark scheme and how to ensure your submissions to the ISA Public Speaking Competitions are as good as they can be, but also how this links to wider oracy skills developments which can be used across the curriculum.
If you missed the webinar, please see the link for the recording below:

Log in or register to watch the recording.
This webinar is only open to ISA Members' schools. If you are having problems signing up, please contact

[email protected]


The English-Speaking Union is an education charity and international membership organisation working to give children and young people the speaking and listening (oracy) skills they need to thrive. They run a range of public speaking, debate and performance competitions for secondary-aged students, and offer a comprehensive oracy programme for primary and prep schools, Oracy in Action. Contact [email protected] to find out more.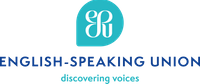 ESU Resources:
- Top Tips for Public Speaking
- 4 Oracy Skill Sets
- Oracy In Your Classroom
- Resoning and Evidence Resource Sheet
If you have any queries about our competitions, please contact us at [email protected].
Only schools whose Head is a member of ISA are eligible to enter these competitions. Please contact our membership department if you wish to make an enquiry about joining ISA.