Approved school fire door provider Sunray Doors joins as ISA Gold Supplier
Sunray Doors are proud to have recently been appointed Gold Preferred Suppliers by the ISA.
Sunray are a leading UK design, manufacturer and installer of accredited Timber Fire Doors & Steel Fire Security Doors.
Based in Kent with national supply and installation coverage, Sunray Doors offer a bespoke manufacturing service so you are assured that the doors we supply are a perfect fit for your school.
Our wide timber fire door product range consists of a myriad of options, include correct certification, rating, specification and functionality. All our doors are made to order. We can supply one-off doors or multiple batches, or we can work with an agreed roll out programme to fit in with your budget and site access timing. If you have any plans to review or replace your school doors this summer, we would be happy to help. Get in touch today.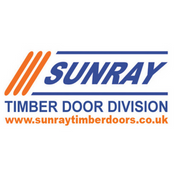 Sunray Doors
Sunray doors – for your timber or steel door requirements
Based in Ashford, Kent, Sunray Doors are leading designers, manufacturers and installers of timber & steel commercial doors. We have a wide range of fire doors, certified security doors, and steel louvre systems. We are proud to say supplied into the education sector amongst other areas.
Our timber fire door range includes a myriad of options and variations that meet required standards.
Designed to provide extremely high levels of intruder resistance, our security range is ideal for applications where asset protection is of paramount importance, and these have been fitted to a variety of installations, including Education, Government, defence, transport, utilities, healthcare, retail and leisure facilities.
Sunray security doors and louvres have been third-party tested and certified by the Loss Prevention Certification Board (LPCB) to Loss Prevention Standards (LPS) 1175.
Recognising that every project is different, we work closely with customers offering a truly bespoke design service. Our unique sector experience and innovative approach to engineering problem solving means we can deliver quality solutions that they can trust.
Please do get in touch to find out how we can help.
Kirk Davies:
Email:

Phone:

07384 543086

Website: