Community champion Harriet named ISA Whitbread Prize 2023 Winner; Sylvia Young Theatre School celebrate performer's feat
The Independent Schools Association (ISA) is delighted to recognise Harriet as the winner of the Whitbread Memorial Prize for 2023.
The ISA Whitbread Prize celebrates outstanding contributions in school and community life, as well as academic excellence in Year 11 exams.
In her role as Head Girl Harriet was a fantastic ambassador throughout her time with Sylvia Young Theatre School, becoming a founding member of the school's Equality Committee, supporting the school as a librarian and so much more. Harriet balanced a budding career in film, television and theatre with excellence in her studies. In addition to the high grades earned in nine GCSEs studied as part of the school curriculum, Harriet excelled in GCSE History, French, Latin, Dance and Additional Maths which she gained through predominantly independent study out of school. Keen to support charities however she could, Harriet's done it all from donating her hair to the Little Princess Trust to performing on behalf of the school at many charity events.
Celebrations are also in order for Kieran and Oscar, from Boundary Oak School and Wetherby Senior School respectively, who received Highly Commended honours.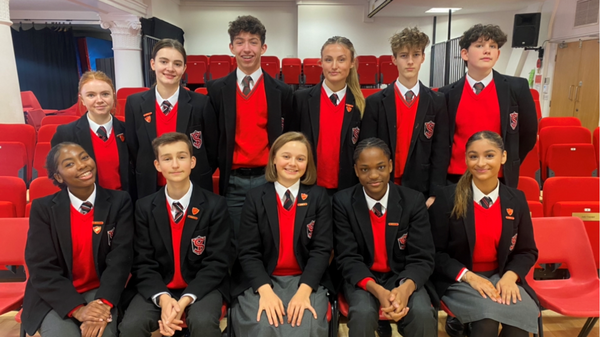 Harriet grasped every chance to support the Sylvia Young Theatre School community, beyond support for Open Days was a hands-on role in Student Council meetings and taking a lead role in the Yearbook's production.
Her founding role in the school's Equality Committee saw her actively raise awareness through assemblies, events and activities that were instrumental in reflecting the pupils' vision for continuous progress. Harriet also supported the establishment of the Maths Challenge Club, enabling students from all years to enjoy and explore complex topics together.
An all-round performer, Harriet's earned Grade 6 for the Piano and Singing, Grades 5 in Theory and Acting, as well as distinctions in Ballet and Tap. At just 11 years old she performed a solo song at the Olivier Awards Ceremony in the Royal Albert Hall. She's also the youngest member of the Rodolfus Choir and continuing to develop her professional career in film, television and theatre.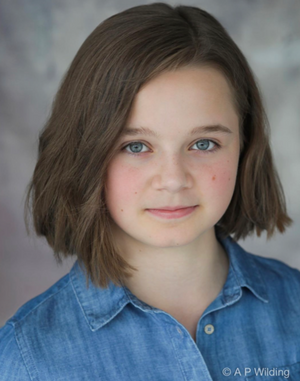 Harriet's used those talents for charitable causes too, turning in plenty of cabaret performances on behalf of the school at charity events. The stage isn't the only platform Harriet uses to help others though, as she's an ambassador for Karunalaya, the Amos Trust's project to aid children living on the streets of India and has also helped to raise money for the Humanitarian Appeal for Ukraine.
Sports are also a passion of Harriet's, as she finds time to dedicate herself in gymnastics and compete with the Surrey Girls' Golf Development Squad.
Harriet has achieved all of this whilst, with discretion and humility, being incredibly supportive at home during significant health challenges within the family, undertaking many practical caring duties as well as providing emotional support.
Rudolf Eliott Lockhart, Chief Executive Officer of ISA, added:
"It is an honour for ISA to recognise Harriet as the winner of the Whitbread Prize 2023. She showed a commitment to empower pupil voice and widen opportunities for herself and her peers with her involvement in the Equality Committee and Maths Challenge Club at Sylvia Young Theatre School. Compassion and community spirit are clearly values Harriet holds close to her core, as seen by the variety of charitable causes she's so passionately supported.
"ISA's pupil awards continue to celebrate the selfless contributions that students like Harriet make in their schools and wider communities. These young people are an inspiration."
ISA President Lord Lexden will welcome Harriet to the House of Lords to celebrate this fantastic achievement.
The Whitbread Prize is a celebration of all nominees for the award, each recognised for their invaluable contribution to school and community life alongside outstanding individual achievements in many fields. Each nominee takes pride of place on the Whitbread Prize Roll of Honour.