IB results spark celebrations for Leighton Park School students
July 6 saw students who worked towards International Baccalaureate Diploma Programmes receive their results and this marked the start of exciting next steps for some students at Leighton Park School in Reading.
The IBDP, a globally recognised qualification that is taken by almost 174,000 students worldwide – over 5,000 of which are based in the UK, offers subjects supplemented by compulsory modules that aim to prepare students for university and life beyond.
At Leighton Park, the IB Diploma is open to all students who enjoy coursework and interdisciplinary projects, have an international outlook and those who don't wish to narrow down their subjects at this stage of their education.
Pupils like Queralt, a boarding student from Spain, have found the IB an opportunity to expand their academic horizons. Achieving 39 points, Queralt added:
"I'm going to the US to study Aerospace Engineering at the University of Buffalo in the State of New York; it's a bit scary but I'm very excited for it. I'm very happy; honestly it's been two years of really hard work. So seeing it pay out; it's amazing, I can't believe it really, it's just amazing!"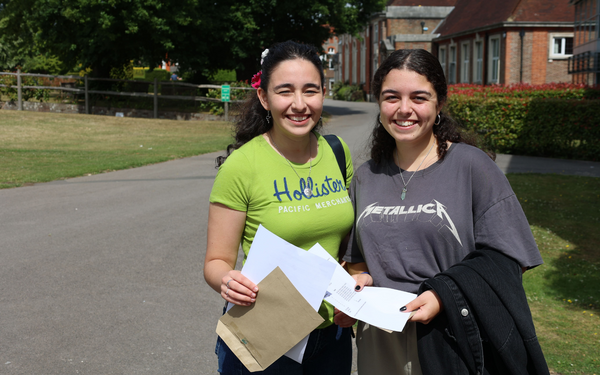 The IB course consists of three standard level subjects and three higher level ones, being graded at 1 to 7. These are supplement by compulsory modules in Theory of Knowledge, Extended Essay and Creativity Action Service (CAS). In total, pupils can attain a maximum of 45 points.
Of course, it was a different experience for the students given that they did not sit examinations in 2020 due to Covid, but they've handled the challenge remarkably well, as reflected by their results
Angelika, who is hoping to study International Relations at King's College London after earning 38 points, had this to say on the journey:
"It was a very interesting experience, especially having to complete it during lockdown because it was very different, it was very disrupted but I really liked that we managed to complete it and get such good grades!"
A musical pathway leading to Ireland is on the horizon for Tisa, who achieved 36 points. Tisa enjoyed the 'diverse' nature of the course:
"I really enjoyed the course, it's very diverse and it's definitely interesting so I think it was the right course for me. The people on the course are lovely; I'm especially thankful for all my teachers because it's not been easy. I'm happy it's over and I'm excited to go to University next year."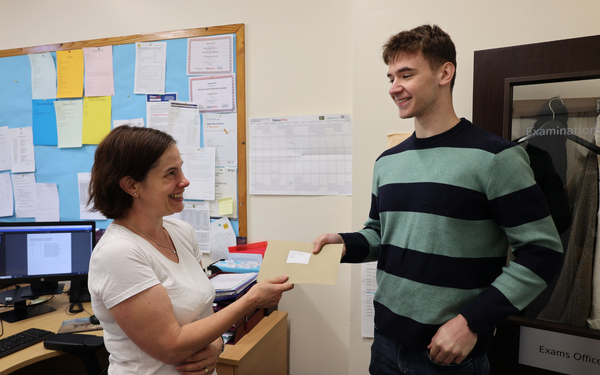 Philippos will now read Biomedical Sciences at the University of Warwick, having achieved 41 points, seeing him comfortably meet his offer of 34 points. Helen Taylor, Head of Sixth Form, noted:
"Their standard offer is 36 points and you (Philippos) were offered 34 which is a testament to the strength of your application and the quality of your work."
Helen added:
"I'm very proud of the achievement of all the IB students they've had a difficult time with the pandemic but have achieved a fabulous set of results."
Leighton Park School was founded over 130 years ago on Quaker principles. Sitting amongst 65 acres of stunning parkland, Leighton Park is a co-educational senior school for 11 to 18 year olds.
Leighton Park have twice been recognised for Outstanding Community Involvement with ISA Awards in both 2020 and 2021, having built an environment that inspires students and staff to engage in partnerships across the wider Berkshire community.
To learn more about the IB Diploma Programme that the school offer see this video.