Pat Preedy and Sue Palmer share Early Years expertise at ISA Eastern area conference
At the start of the year, Mrs Pauline Wilson and the Ursuline Preparatory School team kindly hosted the ISA Early Years Network meeting for our Eastern region.
This networking opportunity was missed over the past two years due to Covid-19, but 30 delegates, comprising of ISA Members, their staff, as well as colleagues in the state sector all attended to share ideas with one another and take in first-class talks from Professor Pat Preedy and Sue Palmer.
Professor Preedy, a former Head and Honorary Member of ISA, has had a long and distinguished career in education, specialising in Early Years practice and works closely with ISA to support and deliver our professional development opportunities. Professor Preedy discussed early years assessment and offered the insight she's built as a Reporting Inspector for ISI on meeting inspections requirements. Professor Preedy also highlighted some of the projects she has spearheaded including that of Neuro-Developmental Delay and the link between movement and learning.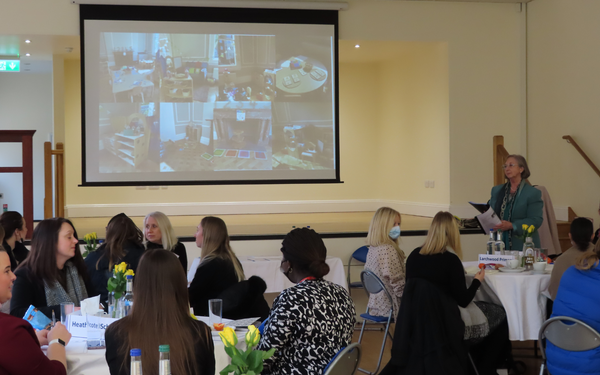 It was great to hear her views and learn from her expertise in relation to a number of areas, including the three layers of culture within a school, equality of opportunity in schools, her motor movers program, and her work on a new assessment framework for early years up to age 7, which is to be launched this summer.
Sue Palmer, author of Toxic Childhood, joined delegates via Zoom from Edinburgh. She spoke to us about her campaign Upstart Scotland which makes a case for a kindergarten play based stage of learning for children from 3 to 8 years. Sue highlighted how technological and cultural changes have decreased the accessibility of play experiences for early years and thus development.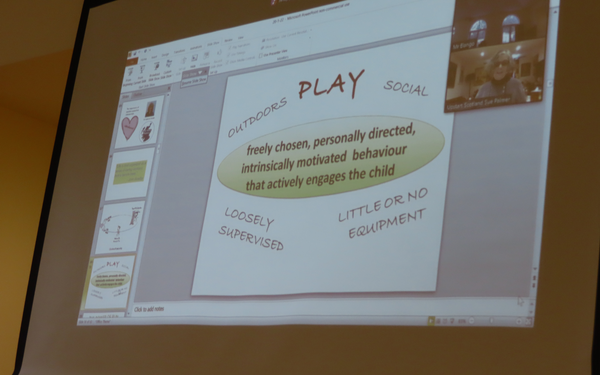 Both talks were thought-provoking and there were opportunities for delegates to discuss points with their tables and share each other's thoughts and viewpoints. Professor Preedy and Sue also offered attendees the chance to ask questions, answering each in detail.
It was great to have the opportunity to get together again with colleagues from across the Eastern area after such a long time apart. Thank you to Pauline Wilson and the team at Ursuline Prep for all their support in hosting a conference on Early Years provision that we hope to hold annually.
Ursuline Preparatory School is based in Warley, Brentwood and is a co-educational setting for children between the ages of three and 11 years old