Gosfield School raise over £1,000 for Ukraine with 'Toddle with a Teddy' fundraiser
Over £1,000 was raised for children affected by the war in Ukraine by Gosfield School in Halstead, with toddlers leading the fundraising in a 'Toddle with a Teddy' event at the end of April.
A sponsored toddle, which encouraged the young pupils at Gosfield to show their favourite teddies around the school's idyllic 110-acre grounds, was arranged in aid of UNICEF UK for children affected by the conflict in Ukraine.
The entire school community came together to support this heartwarming cause as Principal Rod Jackson was joined by members of staff, families of pupils, Gosfield's school dog Paddington and of course all the children and their plush pals.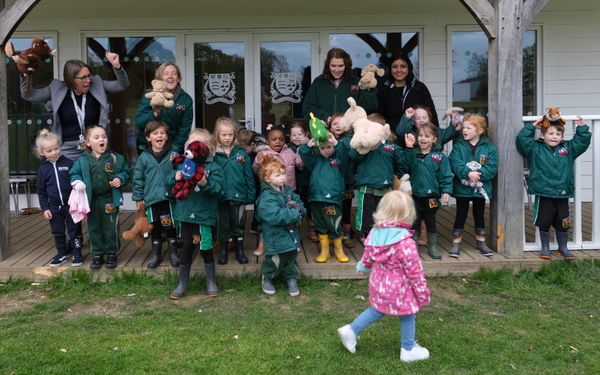 The fundraiser was also supported by local nurseries, adding a real community feel to the event. The group kicked off their toddle from Gosfield's Cricket pavilion, exploring the grounds as they passed newly planted willow trees, the rugby pitch, forest school, the performing arts building and pond, before returning to the pavilion for a picnic.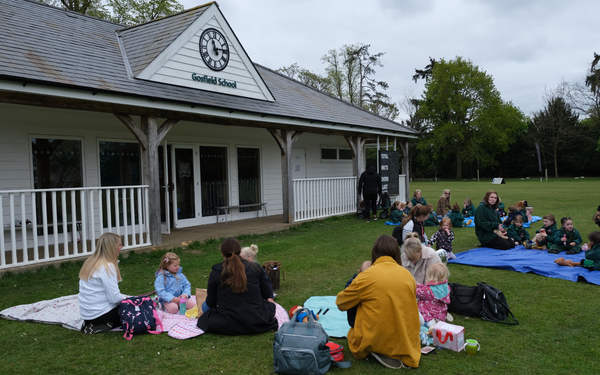 Gosfield's Head of Prep, Mrs Kate Hornshaw, also joined the effort with her trusted Gruffalo teddy bear, adding:
"It's such a joy to see so many children and parents join us for such a good cause, raising much needed funds for children affected by war in Ukraine.
"We are so lucky to have this amazing space here to use to raise money for charity. If you are able to donate on our dedicated JustGiving page in order to help us reach our target, please do."
£1,050 has been raised so far and members of the public can still donate via JustGiving.
Gosfield School is an all-through co-educational day school in North Essex, welcoming pupils from as young as two years old in their nursery and educating through to 18 years old with their Sixth Form.
Gosfield's vision is to 'Grow, Achieve and Inspire'. To learn more about the school, visit their website.