Coding Competition
This competition is encouraging pupils to explore their creativity, communication, collaboration and critical thinking through their coding skills. Open to Key Stages 2-5.
Entries open: Tuesday 1 February 2024
Deadline for entries: Tuesday 26 March 2024

ISA Coding Competition - Rules & Guidelines
Free Coding webinar
Our partner for the competition this year, Code To the Future, offered a free webinar to all our Members schools, to learn more about how to use the coding language and get some guidance on how to work your submissions for the ISA Coding Competition.
If you missed the webinar, please see the link for the recording below:

Log in or register to watch the recording.
This webinar is only open to ISA Members' schools. If you are having problems signing up, please contact

[email protected]


Code to the Future is the leader in Computer Science Immersion and seeks to provide all students with an opportunity to experience coding and computer science in a way that is both fun and engaging. Their solutions create dynamic, project-based learning opportunities where students develop the essential 21st-century skills of creativity, communication, collaboration, and critical thinking.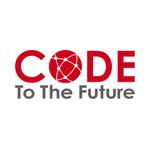 If you have any queries about our competitions, please contact us at [email protected].
Only schools whose Head is a member of ISA are eligible to enter these competitions. Please contact our membership department if you wish to make an enquiry about joining ISA.